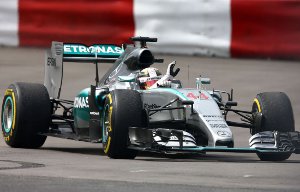 Grand Prix Events have been hosting Formula 1 (F1) race events in Montreal since 2003 and the public looks always forward to Grand Prix of Canada events, as this marks the beginning of summer festivities. Montreal impresses tourists and locals with Formula 1 events, parties and a variety of free events taking place in town and personalities visit the city.
This year was the turn to American actor Al Pacino to come and watch the race in Montreal. On this occasion he gave a conference called "An evening with Al Pacino" that took place at Place des Arts. He also received the keys of Montréal given by Mr. Denis Coderre, Major of Montreal.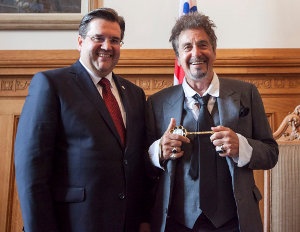 Crescent Street

Jean-Paul Mouradian, spokesperson for Crescent street events told us that during the three days of F1, approximately 500,000 people are expected to come to Crescent street. Only the first day of Grand Prix there were 150,000 participants. This day was full of surprises, first famous Formula 1 car Ferrari driver Sebastian Vettel signed autographs to fans at UPS booth, one of the Ferrari sponsors and answered questions from the media. Vettel continued toward Shell V-Power NiTRO stand, another Ferrari sponsor followed by the public. There were also more pit-stops this year and friendly challenges with more personalities than ever.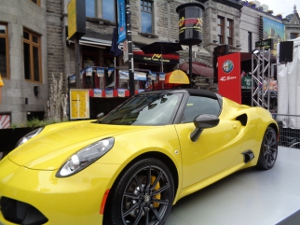 "For economic falls, the activities and parties in Crescent Street generate almost 20 million dollars revenue. Crescent Street attracts high class celebrities. This activity also creates during the three days almost 500 jobs; it doubles the staff at the different shops, restaurants between Crescent street, Sherbrooke and Saint-Catherine", declared Mouradian.

Every night on the main stage, public performances were given by top Canadian bands of the moment. The scene also draws crowds for its race drivers, its autograph sessions and DJs who mix the best music all day.

We asked Jean-Paul what was his favourite car, and he said Ferraris!

Peel Street

The launching of Formula Peel took place on Thursday 4 June at Belvedere Terrace. To celebrate this event, Belvedere vodka offered delicious cocktails made with Belvedere Vodka. Along Peel Street, we appreciated the display of different cars such as: Porches, Ferraris, as well as giant screens, great food and more.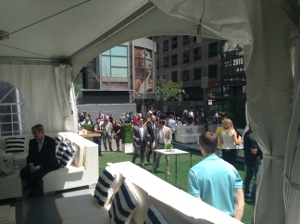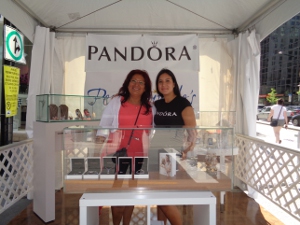 Another stand we visited was the Pandora (Perrywinkle's) stand that gave good offers to the public. A nice pin was created especially for FORMULA PEEL fabricated in Burlington for the occasion. Perrywinkle's offers beautiful and exquisite jewelry.


The Race

We followed the race on TV (RDS Sports) but I promise I will be there next year to transmit direct.

The departure at Circuit Gilles Villeneuve in Montreal was smooth with no incidents at all. British pilot Lewis Hamilton (Mercedes) was first and kept his leadership and rhythm all the way toward the final line. He merited this 1st place. His time was for 70 laps 1hr 31m 53.145s. Second place went to German pilot NIco Rosberg (Mercedes) with a time of +02.2s and the third position was given to Finish pilot Valtteri Bottas (Williams) with at time of +40.6s.

We saw German pilot Sebastian Vettel having problems with his Ferrari, and made a pit stop but he persevered and nevertheless the disadvantage to start at 18th place, he finished at 5th position. This was surprising!! Bravo Vettel.

See you at next Grand Prix 2016.